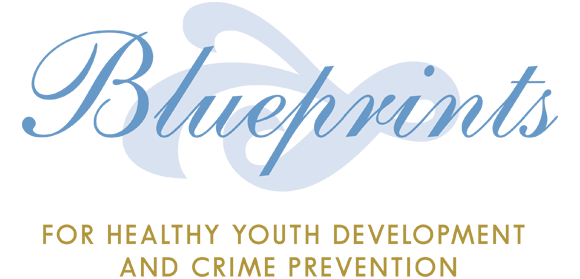 Blueprints Program Search Example 1
Search Across Categories
Multiple criteria selected ACROSS categories, may reduce the number of programs returned.
Note: It is possible to return a search with 0 results if many search items are selected across categories.
Selecting "Alcohol" under Program
Outcomes/Problem Behavior retrieves 20 programs.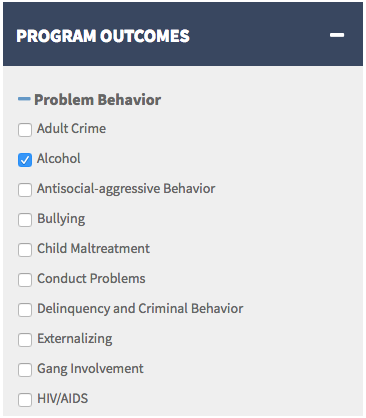 20 programs
Adding "Early Adolescence (12-14) – Middle
School" under Target Population/Age reduces
the results to 11 programs.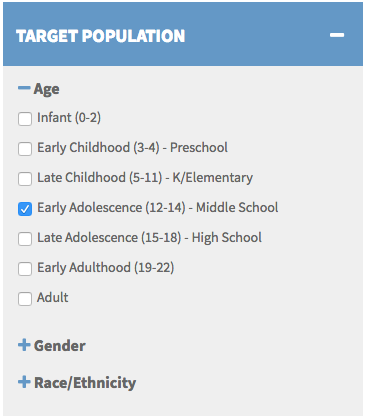 11 programs
Adding "Universal Prevention" under
Program Specifics/Continuum of Intervention
reduces the results to 10 programs.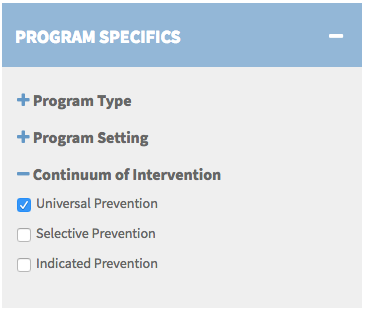 10 programs
Adding "Peer substance abuse" under Risk
and Protective Factors/Peer/Risk Factors
reduces the results to 5 programs.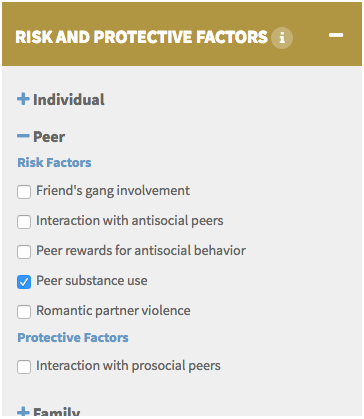 5 programs