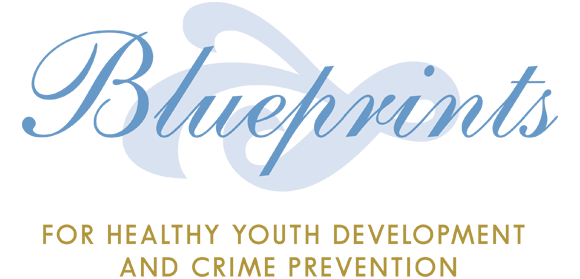 Blueprints for Healthy Youth Development is a project within the Institute of Behavioral Science at the University of Colorado Boulder. We identify, recommend, and disseminate programs for youth, families and communities that, based on scientific evaluations, have strong evidence of effectiveness.
The Blueprints mission is to provide a registry of evidence-based interventions that are effective in reducing antisocial behavior and promoting a healthy course of youth development and adult maturity.
Blueprints serves as a resource for:
– Governmental agencies
– Schools
– Foundations
– Community organizations
Trying to make informed decisions about their investments in social interventions. Our ultimate goal is to reduce antisocial behavior and promote a healthy course of development.
We have been in the forefront of evidence-based programming since the 1990s, certifying effective violence, crime, substance abuse and delinquency prevention programs and interventions that promote prosocial behavior, academic success and emotional and physical health.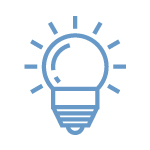 Promote a scientific standard of evidence for identifying effective interventions that provide a high probability of success when implemented in communities.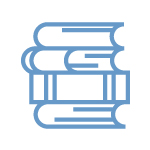 Provide information about dissemination readiness and resources needed for implementation of evidence-based interventions with fidelity.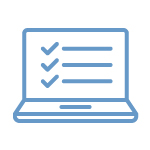 Systematically monitor the program evaluation literature and communicate important findings to the practitioner, policy and research communities.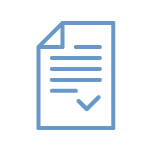 Increase the use of evidence-based research in decision-making.
The evidence-based Blueprints interventions will help you get a head start on preparing children, families and communities for success with programs that have the highest standards in the field. Interventions are certified based upon an initial review conducted by dyads of investigators in education, psychology, and related human services fields.
Our staff of reviewers are trained in Blueprints evaluation standards to examine the strength of evidence supporting each intervention. Interventions with potential for certification are sent for a final review and recommendation from a distinguished Advisory Board, consisting of methodological experts with a variety of content expertise.
Blueprints prevention and intervention programs also help individuals overcome challenges associated with:
– Crime
– Violence
– Delinquency
– Substance abuse.
As part of our mission, Blueprints continually looks to identify programs that meet our selection criteria.