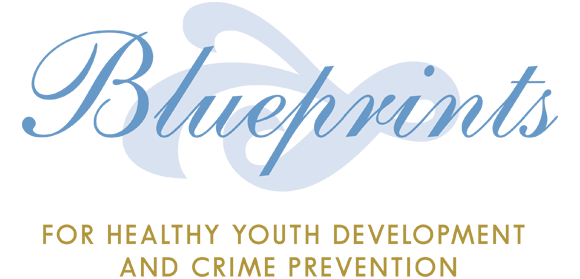 POLICY STATEMENT ON PROGRAM INFORMATION CONTACTS
Blueprints works with the Program Developers/Owners of a program to develop the content for the
Blueprints website. The Program Developers/Owners have the right to enter into agreements with
individuals or organizations to develop content, implementation capacity, materials, and training and
technical assistance delivery systems. Program Developers/Owners may choose whether or not these
individuals or organizations should be listed as the official contact for information on the Blueprints
Website.
Blueprints will never make the decision about who to list as the contact for information without the
express consent of the Program Developer/Owner. This protects the integrity of the program and helps
to prevent implementation drift.
Definition:
Program Developer/Owner: The progenitor or developer of a program that has evaluation which has
been certified by the Blueprints Advisory Board. In some cases, the rights to program "ownership" have
been conveyed to another entity. The right to train in a program is not synonymous with ownership.