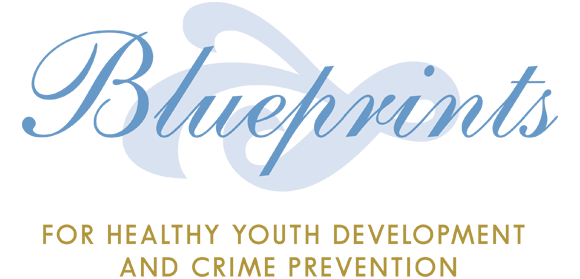 Note: If you have any questions about Blueprints programs and/or certification, please email the Blueprints team at blueprints@colorado.edu. Advisory board members are unable to answer questions or share information about Blueprints evaluations to the general public.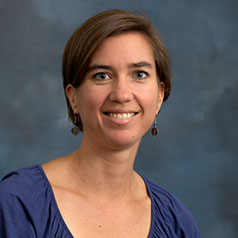 Abigail Fagan, PhD
Professor, Department of Sociology, Criminology & Law, University of Florida
Abigail Fagan is Professor of Criminology & Law at the University of Florida. She served as a graduate student for the Blueprints for Healthy Youth Development initiative and has returned as an Advisory Board Member. Her research focuses on the etiology and prevention of juvenile delinquency and drug use, with an emphasis on examining the ways in which scientific advances can be successfully translated into effective crime and delinquency prevention practices.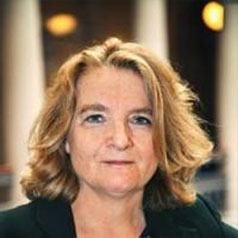 Frances Gardner, DPhil
Professor, Child and Family Psychology, Fellow of Wolfson College Centre for Evidence-Based Intervention, Centre for Evidence-Based Intervention, Department of Social Policy & Intervention, Oxford University
Frances Gardner is Professor of Child and Family Psychology in the Department of Social Policy and Intervention and Fellow of Wolfson College. She is Director of the graduate program in Evidence-Based Social Intervention and Policy Evaluation at Oxford and co-Director of the Centre for Evidence-Based Intervention. Her research focuses on the development and testing of parenting interventions for reducing child behavior problems, and violence against children, in high, as well as low- and middle-income countries. She investigates questions about transportability of parenting interventions across cultures and countries, about mechanisms of change, and about the subgroups of families and children for whom these interventions are most effective.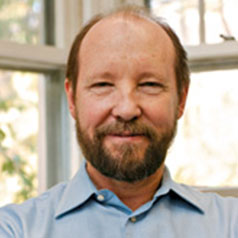 Larry V. Hedges, PhD
Professor, Statistics and Education and Social Policy, Institute for Policy Research, Northwestern University
Larry V. Hedges is the Board of Trustees Professor of Statistics and Education and Social Policy, Chairman of the Department of Statistics and Medical Social Science, and a Fellow at the Institute for Policy Research at Northwestern University. Previously, he was the Stella M. Rowley Distinguished Service Professor at the University of Chicago. His research straddles many fields—including statistics, sociology, psychology, and educational policy. He is best known for his work to develop statistical methods for meta-analysis (a statistical analysis of the results of multiple studies that combines their findings) in the social, medical, and biological sciences. In 2018, he was selected to receive the Yidan Prize in Education Research for his ground-breaking statistical methods for meta-analysis, which serve as a foundation for much of the rigorous, evidenced-based policy across the country and the globe.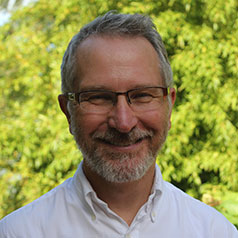 Karl G. Hill, PhD
Professor, Psychology and Neuroscience, Institute of Behavioral Science, University of Colorado Boulder
Karl G. Hill directs the Prevention Science Program at the University of Colorado Boulder. Over the last thirty years he has focused on two key questions: 1) What are optimal family, peer, school, and community environments that encourage healthy youth and adult development? And 2) How do we work with communities to make this happen? In addition, he has focused on developing and testing interventions to shape these outcomes, and on working with communities to improve youth development and to break intergenerational cycles of problem behavior.
Velma McBride Murry, PhD
Professor, Departments of Health Policy & Human and Organizational Development, Vanderbilt University Medical Center and Vanderbilt University
Velma McBride Murry is the Lois Autrey Betts Chair of Education & Human Development and Professor of Human Organizational Development at Vanderbilt University. She has conducted research on African-American parents and youth for over a decade and identified proximal, malleable protective factors that deter emotional problems and risk engagement in youth. This work has advanced current knowledge of the impact of contextual factors, particularly racism, on African American family functioning. She has also made key contributions to HIV risk prevention research.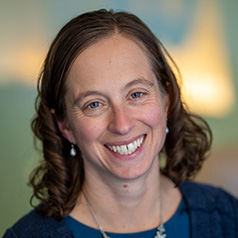 Elizabeth Stuart, PhD
Vice Dean for Education, Professor, Johns Hopkins Bloomberg School of Public Health
Elizabeth Stuart is Vice Dean for Education and Bloomberg Professor of American Health in the Department of Mental Health at the Johns Hopkins Bloomberg School of Public Health, with joint appointments in the Department of Biostatistics and the Department of Health Policy and Management. She uses statistical methods to help learn about the effects of public health programs and policies, often with a focus on mental health and substance use. She has extensive experience in methods for estimating causal effects and dealing with the complications of missing data in experimental and non-experimental studies, particularly as applied to mental health, public policy, and education. Her primary research interests include designs for estimating causal effects in non-experimental settings (such as propensity scores), methods to assess and enhance the generalizability of randomized trials to target populations, and methods for policy evaluation.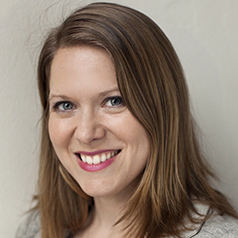 Elizabeth Tipton, PhD
Associate Professor of Statistics, Institute for Policy Research, Northwestern University
Elizabeth Tipton is an Associate Professor of Statistics, the Co-Director of the Statistics for Evidence-Based Policy and Practice (STEPP) Center, and a Faculty Fellow in the Institute for Policy Research at Northwestern University. Her research focuses on the design and analysis of field experiments, particularly on their external validity and on how to make causal generalizations from them. She is developing methods and tools to improve the generalizability of large randomized trials, especially in education and psychology. Her research in meta-analysis—the combination of results across many smaller trials—examines modeling and adjusting for dependence between effect sizes.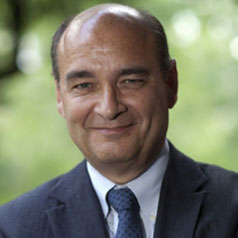 Patrick H. Tolan, PhD
Emeritus Professor, School of Education and Human Development, University of Virginia
Patrick H. Tolan was appointed Charles S. Robb Professor of Education and Human Development and Psychiatry and Neurobehavioral Sciences at the University of Virginia from 2009-2022. He is the founding director of Youth-Nex, the UVA Center to Promote Effective Youth Development. Prior to that he directed the Institute for Juvenile Research and was Professor of Psychiatry at the University of Illinois Medical School (1990-2009). He is also Emeritus Professor of Psychiatry, University of Illinois. He has led multiple developmental longitudinal and randomized control studies focused on prevention of academic, behavioral, and social failures and promotion of resilience and effective youth functioning, with most emphasis on high-risk communities and/or critical developmental transitions, making contributions to basic science, methodology, interventions, applications, and policy.